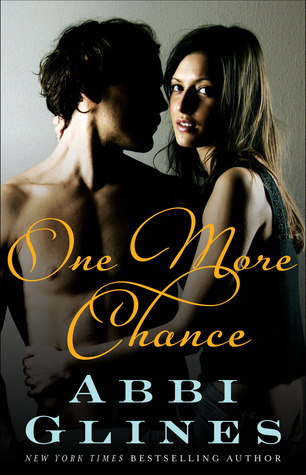 Blurb: Grant Carter did everything in his power to convince Harlow Manning that he was a good guy. More than a smooth-talker and someone she could trust. He had to overcome his reputation as a playboy, and his history with Harlow's half-sister, Nan, a woman with a reputation of her own.
Harlow had taken the chance, falling hard and fast for the guy who thrilled her with his all-consuming desire. After a lifetime of avoiding bad boys like Grant, she had opened herself to the possibilities of love…
But a life-changing secret has torn them apart, and now Grant and Harlow must decide if they have enough fight to make it work – or if the pain of betrayal has permanently destroyed their future.
Review:
Of all the books that Abbi Glines has written none of her character have captured my heart the way Grant and Harlow have. In "One more Chance" we have the riveting conclusion to "Take a Chance" the first book "Chance" series, or what I like to consider a sub-series, in the the Rosemary Beach world. "One more Chance" starts off a few weeks after "Take a Chance" ends, so if you haven't read the first book I would highly recommend it.
What I love about Grant and Harlow is that they are fighters. They might be scared about the curve balls that life has thrown at them but they find ways to get through it together. Their love for each other is never called into question. Abbi Glines has created these two characters who are amazing on their own, but with each other they are magical.
This book will touch your heart strings in ways that you didn't know was possible. Be sure to have a box of tissues handy just in case, because some tears might be spilled. There were times when I was reading that I was left breathless. If you are a fan of the series, rest assured that all your favorite characters make appearances again and that there are a few surprises with maybe a peak of what you might expect in future books in this series.
This was another great read by Abbi Glines, and it will not disappoint.