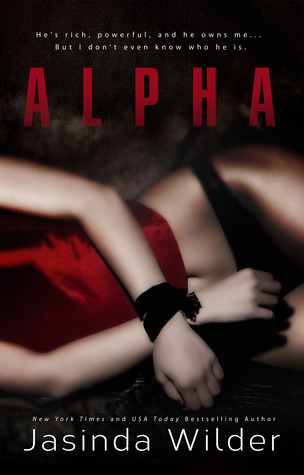 Blurb: The first time it happened, it seemed like an impossible miracle. Bills were piling up, adding up to more money than I could ever make. Mom's hospital bills. My baby brother's tuition. My tuition. Rent. Electricity. All of it on my shoulders. And I had just lost my job. There was no hope, no money in my account, no work to be found. And then, just when I thought all hope was lost, I found an envelope in the mail. No return address. My name on the front, my address. Inside was a check, made out to me, in the amount of ten thousand dollars. Enough to pay the bills and leave me some left over to live on until I found a job. Enough to let me focus on classes. There was no name on the check, just "VRI Inc.," and a post office box address for somewhere in the city. No hint of identity or reason for the check or anything. No mention of repayment, interest, nothing…except a single word, on the notes line: "You." Just those three letters.
If you receive a mysterious check, for enough money to erase all your worries, would you cash it?
I did.
The next month, I received another check, again from VRI Incorporated. It too contained a single word: "belong."
A third check, the next month. This time, two words. Four letters. "To me."
The checks kept coming. The notes stopped. Ten thousand dollars, every month. A girl gets used to that, real quick. It let me pay the bills without going into debt. Let me keep my baby brother in school and Mom's hospice care paid for. How do you turn down what seems like free money, when you're desperate? You don't. I didn't.
And then, after a year, there was a knock on my door. A sleek black limousine sat on the curb in front of my house. A driver stood in front of me, and he spoke six words: "It's time to pay your debt."
Would you have gotten in?
I did.
It turns out $120,000 doesn't come free.
Review:
I really wanted to love this book. From the description, it sounded like it would be right up my reading alley. There is strong alpha male, intriguing premise, and hot sex. What is there not to like in this story? However, I never did end up falling in love with the book as I read it.
Alpha is the story of Kyrie, a woman who for years has put her life on hold after the murder of her father. She is young and determined, however she can never get out of the financial rut she is in. Then one day she starts receiving checks for $10,000 and she figures she has nothing to lose at this point so why not go ahead and cash them and she will deal with the consequences later. As a character I like Kyrie but I didn't love her. Her emotions were all over the place it felt like. It was constantly a tug of war between; I want him but  I don't trust him. I just wanted her to make up her mind and do something about it.
Although, Valentine Roth had a sexy male thing going for him, he was still a little creepy in a stalkerish kind-of way.  Their connection came on very quickly for me. Who knew being blindfolded would lead to a love connection within a few days.
Overall, the story wasn't bad. The sexy scenes where hot if you didn't think about the context. I loved Kyrie's best friend and Valentines body-guard. I would love to read more of them as well. I think you will either love this book, or it will not be your cup of tea. However, you should check it out. Jasinda, is a great writer, even if this is not one of my favorite works.
amazon: http://smile.amazon.com/dp/B00IRGU5OU